Swim above or beneath water at a speedy, satisfying 10 mph -- select from 4 speeds to ride easygoing or pedal to the metal
Feel like you're flying while skimming the top of the water in your favorite places to play
Get up to 120 minutes on the water with each charge of your powerful battery -- built-in display keeps battery life front and center
At a compact 22 lbs, you'll be able to leave this on the boat or take it anywhere in its own custom carrying pack
Introducing the world's first affordable electric body board

Speeds up to 10 mph

Fun for all ages

Specs/Features

Top and bottom of the Poweray

Ready to hit the beach?

Hit the pool with your new electric body board

Original design

The Jelly Ray electric body board

Lightning McRay electric body board

The Racing Stripe electric body board

Unburst Bubble electric body board

Power Forward electric body board

Flower Power electric body board
An Electrifying Experience
Part Boogie Board, Part Electric Surfboard, Part Jet Ski
Swoop, glide, dive and ride on a Firefly Poweray board to make water play effortlessly magical.
​
Just hit the easy thumb throttles and feel the surprising acceleration.
​
The water smoothly flows over your skin as you hit maximum speed of 10 mph, cooling you off while heating up your summer.
​
Prefer to take it easy? Toggle between 4 speeds at the touch of a button.
​
Ready to head back to the beach or get back on the boat? Turn on a dime with our unique design.
​
Never get stranded with a built-in full-color battery monitor (we call it the HD Blue-Ray LCD).
​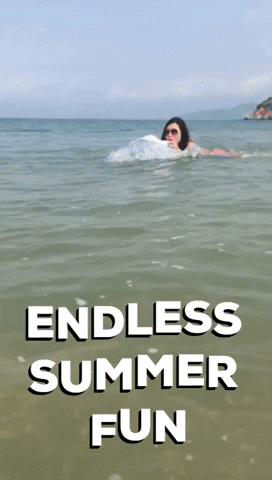 Really fun and really easy to use! They were fast enough to get your adrenaline going, but could be slow enough for children to have fun.
My grandson couldn't stop talking about how fun this was! He keeps asking when we are going again. Great for family fun at the beach or the pool!
First time seeing anything like the Poweray and it definitely was an awesome experience. Can't wait to ride them up and down the beaches.
Not to brag, but Firefly provides awesome experiences! That's with an exclamation point there! Hey, another one.
Really though, you'll have truly unique experiences with our powered outdoor toys.
So many people tell us they would love to ride our products, but have never had the chance.
Own or rent at beautiful Bear Lake and our growing list of hot locations; either way you won't be sorry.